A personal crisis can make you feel as though your life is spinning out of control.
Sometimes, even someone in her own family works against her. It could be her parent, her sibling, her relative and her intimate partner for life. Sometimes, a woman goes through battering, mental torture, unspeakable offenses, financial abuse, authoritativeness and power politics in her own family structure and circumstances.
These are few tips you can keep in mind through this period of time.
TIPS
1. Domestic violence and other heinous crimes: If you go through abuse in your own family, you may need to take an immediate action as follows:
2. Stash away: Stash away as much money as possible in any tin or in any solid box and stash the box away from the abuser(s). Include your home and car keys, policies, bank books and other important documents; get a new mobile set along with a pre-paid calling card for contacts with the outside world. Keep the box safe, secure and secret!
3. Keep yourself safe: Even though, you may not be able to get away from your place
immediately; plan and wait for the very first opportunity to leave your house.
4. Dependable people: Identify the people in your family and friends who are sincerely dependable and who may help you when you need them the most. Keep their numbers readily available in your stash box.
5. Collect contacts: Be alert and aware of the address of the nearby NGO centre, Domestic violence or crisis shelter, support groups etc.
6. Take Help: You may always enlist the help of the Police, the Government agencies and the private social service organizations. Note down their emergency help numbers.

7. Collect Proof: Collect possible proofs of the violence and abuse by the perpetrator(s), which may help you when you file a case against them.

8. Get away: Get away at the first opportunity from the abuser and reach the place of safety.
9. Complaint: You may file a complaint against the abuser with the police and may enlist the help of a lawyer to proceed further in this case.
10. Counselling: Enrol yourself into free or paid counselling services. You may need them.
Divorce:
Divorce is another crisis in a woman's life. A woman enters into the sanctity of matrimony hoping that the partner shall remain with her for her life. She works hard in taking care of her family and a divorce shatters her beyond words. However, everything has got a remedy. If you are going through divorce, you may need to do the following:
 Enlist yourself for one to one counselling, crisis counselling or self help groups.
Talk freely to the emotional help lines and discuss your issues.
Talk to people you trust in your family and friends and share your hurt or depressed feelings.
Maintain your dignity and self esteem and restart your life.
Work Place Harassment:
Wikipedia says that,
"Harassment covers a wide range of behaviors of an offensive nature. It is commonly understood as behaviour intended to disturb or upset, and it is characteristically repetitive. In the legal sense, it is intentional behaviour which is found threatening or disturbing. Sexual Harassment refers to persistent and unwanted sexual advances, typically in the workplace, where the consequences of refusing are potentially very disadvantageous to the victim.
If you are undergoing any such crisis at your work place; you may have to consider the following:
 Protest immediately; tell the offender that his behaviour is not acceptable. Period!
 Witness: Remember or write down the names of the witnesses, if any.
 Inform: Inform a trusted co-worker(s)
 Find solution: Find out if others have been harassed like you are; enlist their help. Try to find out a solution to the problem.
 Complaint: Complaint to the higher authority in your organization, immediately after the first harassment; don't delay or don't wait for it to happen again.
 Family: Inform some one in your family or in your friend circle.
 Leave the job: If the situation gets worse or doesn't improve; if you feel unsafe or uneasy, change the job to a better organization.
You deserve more!
Crisis on roads:
 Someone follows: When some one follows you or tries to talk to you and when you feel uneasy about it, try to blend in with a group which is walking close by you and where women are present and walk with them, asking casual queries about something, anything. If not possible, seek out a senior person or some one with a child and start talking to them. Leave as soon as you can without attracting the attention of your pursuer.
 Life threatening situation: If any one threatens you with a knife or a gun for your bag or wallet, just handover the things to him while raising an alarm. Run away from there. You can always file FIR for your things and block your mobile number, credit and debit cards etc later.
Street Fights: On the onset of any street fights, strike or violence, leave the locality immediately and reach a safe place to safeguard your own interests.
FAQS
Q. Though I am a newcomer, I am the best of the lot in my department. However, a small group of my co-workers bully me from time to time; sometimes, I feel that they want me out of the organization. My other co-workers ignore them and are indifferent to my flight. I just can't understand this.
Easy in itself: The bullies are afraid of you because you are the best around the place and the co-workers are afraid of the bullies and hence, they don't take your side.
The bullies can not measure up to your efficiency and effectiveness. They have no other way of showing their immaturity and resentment on this score except bullying. Ignore them, if possible. If they persist, complain about them to your department head.
If the company doesn't take effective steps, leave the company. It's their loss and not yours.
The above tips are just meant to be a common guide and not the exact solution for the problems being faced by you. Individual problems may vary from person to person and so are their solutions.
Smita's Advice
          "Woman…can handle trouble and carry heavy burdens.
She holds happiness, love and opinions.
She smiles when feeling like screaming.
She sings when she feels like crying, cries when she is happy and laughs when she is afraid…
She gives herself so her family can thrive…
Her love is unconditional.
She cries when her kids are victorious…
There is only one thing wrong with her
we forget what she is worth.
- Author Unknown.
A woman is all these and much more! Sometimes, people simply "forget what she is worth".
Smita Recommend
Watching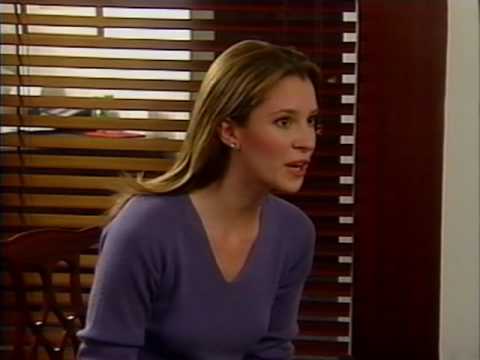 Reading
Book - Everyday Crisis Management
Like
Thanks!
You've already liked this