A house needs maintenance; not just the maintenance in terms of keeping it spotless, taking care of the family or
paying bills on time.
It also entails taking care of the wear and tear of the house at least in terms of minor repairs and modifications, rather than buying things every time new or paying for repairs to an outside agency.
TIPS
1. Tools that is required for handling repairs around your house:
 Safety Glasses
A variety of screwdrivers or a screw driver set
A variety of screw, nails and wall plugs
Scissors in different sizes
Swiss Army Knife
Handy Hammer, spanner and pliers
A Torch light
A hand drill and a wrench
Measure tape, Cello tape
M Seal and glue of different types
Insulation tapes
Extra light bulbs and sockets
Electrical Tester
2. Be your own handywoman:
A home maker should be able to manage the basic repair work around her home like the following: you should be able to:
 Change a light bulb
 Replace a shower head
 Patch a hole in the wall and hang a picture
Fix up the minor leaks
Fix a clogged sink
Fix a broken flower pot with glue
Switch to organic food to control the pesticides intake in your family's food.
Use a lawn mover
 Repair a leaky faucet
Repair your child's doll and more!
3. Be your own DIY woman: Google on for the "do it yourself" and "how to" sites; there are
scores of such sites that would teach you to do any work whatsoever on your own
without taking the help of others; the money thus saved can be used for other vital purposes.
4. Record Keeping: You should be able to maintain the bills, receipts and addresses in a methodical form; maintain the bills and receipts in a folder of a file and enter the addresses in an excel format for easy reference. You may even take a print out of it and keep it posted on the notice board. You may also have the addresses entered manually into an address book.
You should have a notice board to pin up your To Do list, pin up the list of important dates like birthdays etc. of your family and friends, pin-up the list of the bill payment dates for easy reference etc.
5. Make a first aid kit: You should have a first aid kit readily available at home; you don't need to rush to doctor for minor cuts and scratches or light fever, cold and cough in your family.
FAQS
Q. Though I am a home maker as well as a working woman, I would love to work around my home, repairing minor things. However, I am terrified of repairing any major things and always hire some one to do the job. How can I go about taking care of the entire management of my home?
It is highly appreciable that you are both a home maker and a working woman and also work around your home handling many things.
However, it does not mean that you should handle ALL the repair and maintenance work around your home on your own. There is nothing wrong in hiring some one from time to time to take care of the major repairing work. You will also get some time for yourself and will feel stress-free. Hence, chill out and cool down; don't feel guilty on small things. Create your own space and spend more time with your family. Relax and enjoy your free time.
Finally, there should be a balance between your inner engineering and the household engineering at your home. Feeling free, happy and joyous is more important than running around your home doing all the work all the time. The home is made for you and by you. Don't become a slave to your home needs.
Smita's Advice
A woman should appoint herself as her own handywoman and should be able to take care of the minor repairs around her house, along with the installation of goods and materials etc.
Smita Recommend
Watching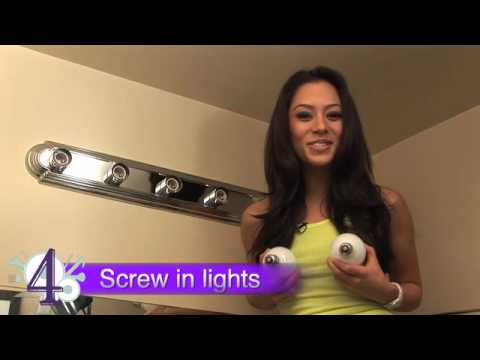 Reading
Handywoman Workspace
E-Book – Handywoman's Home Repairs
Like
Thanks!
You've already liked this