Twisted Tails
Women of all ages, round the globe, second me when I say that we have so many reasons to be happy about and so
many things to experiment with!
For one, take your hair.  Yes, that mane of shiny, woven silk, which can make humans of both sexes simply go wow! That cascading shiny mane which has been put under much speculation by many poets of many centuries. In fact, examine this comment by Martin Luther and you will know what I mean.
"The hair is the richest ornament of women." ~Martin Luther
Your beautiful hair is also the reason for turning the opposite sex red with love, while those of the same sex would go green with envy.
Its very important to know the kind of hair you possess. The upside of doing so will tell you what kind of stuff will and will not work in your hair. Like do not forget to choose styles, which suit your face type. That beehive might have looked awesome in the late Amy Winehouse, but make sure you picture yourself well before doing it.
As far as coloring and hair treatments like perms, bangs and stuff goes, please do not forget your skin tone. This is applicable especially for coloring your hair. You might be a natural blonde, but make sure that you check with your stylist before going beach blonde or black or even purple!
TIPS
1. Trim your hair every three months: It is all about getting rid of those annoying split ends and making it work with healthier edges. Always go to a hairstylist and never cut hair at home.
2. Shampoo daily: You might think that shampooing everyday may ruin your hair. Trust me, it does not. You
might just need to choose a shampoo according to the type of hair you have. Buy "sulfate free" shampoo as it protect the hair from damage, moisturize as much as needed, protect colored hair.
3. Quality: Always buy good quality hair products. Check the expiry date. Never use products which are expired.
4. Experiment with Colors: Mix two or three shades in order to get the one, which works best with your skin tone.
5. Hair Parting: Little change in parting can change your entire look.
6. Shampoo before: A good style like buns, tie-ups etc works best if you shampoo your hair previous night as it requires to hold your hair at one place.
7. Brushing it Right: Your technique of brushing affects not just your hair but also your style.
8. Ironing curls: Do not bring them out too often as it may result in damage.
9. Getting the right haircut: No style will ever work unless the basic haircut you have is a suitable one.
10.Complementing your apparel: Especially important for very fussy types. Create a look, which goes with your outfit, and make up.
11. Do not overdo it: Brushing too often and keeping hair tied all the time can also be detrimental. Let it breathe. Over styling your hair with too many products is also not recommended.
12. If you wear Spectacles: Make hairtyle that can complement your glasses. If you wear glasses with small frames, avoid haircuts that make the facelook small, like a bob.
13. Pinup your hair in curlers and then start doing makeup. Style hair after makeup is complete.
14. Balanced Diet: Eat healthy and protein rich diet like sprouts, milk, curd, fish etc. Drink sufficient water.
FAQS
Q. Does short hair go with a round face?
Yes it does.Just ensure your hair cut is one or two inches below your chin.
Q. Does Beehive go with middle age?
Why not? In the age we live in, experimenting is the best that you can do. Just your normal "U" shape might be replaced with so much more.
Q. Are sprays safe to use?
The hair spray contains chemicals, which can be bad for the hair. But, certain hairstyles need hair spray to keep hair tidy and stay at one place. Use good brand spray. Spray carefully.
Q. Which is more important- coloring or touching up?
In a way both are. However, coloring the full length is advised for the first time only or if you want a different shade. Otherwise, touch up works fine.
Q. How can I give a voluminous look to my hair when left loose?
Moisten your hair and just turn them upside down. Then use a blow dryer to get a natural voluminous look.
Smita's Advice
There you go, a few tricks to get celebrity hair and looks like them. Just do not forget to use what you have to the full. Even if your hair is limp, there are ways to make it look full. Explore!
Remember:
Beauty draws us with a single hair.
~Alexander Pope
Smita Recommend
Watching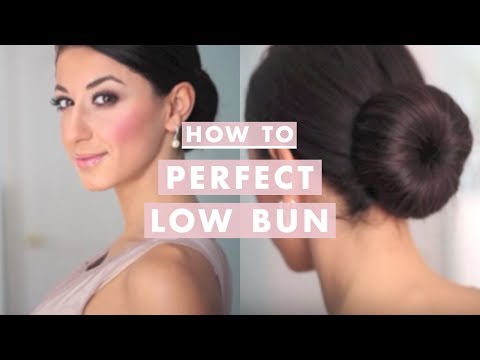 Reading
19 Best Kept Hair Secrets
Book – Hair- Styling Tips and Tricks for Girls
Like
Thanks!
You've already liked this