There are a lot of people who call you by name.But there is only one person who can make it so damn special".
A woman goes on a date hoping to find that one person whose calling of her name could seem so damn special;that's why she gets excited when she gets fixed up on a date. She discusses it with her family, her friends and if possible, with her colleagues and neighbours, on the web and with the world!
Certain Do's of Dating:-
 1. Confidence: Walk with casual confidence in his presence, even if you are all clamed up inside your heart.Wear the best attire possible and that would give you confidence. Walk with measured steps and that would give you confidence. Men get impressed with the confident women.
2. Feel Comfortable: Wear comfortable dress, comfortable shoes and carry comfortable accessories. Concentrate on your date and not on managing your dress, shoes,hair or your accessories.
4. Observe: Nurse a glass as long as you can, (without indulging too much in alcohol) talk smoothly, take in on his body language, the subject of his interests, his manner of responding to your queries etc. and gather an impression on him. This will help you to take a decision on the further course of your dating.
5. Wrap up: If you end up liking him, you could casually ask about meeting him another time; you could show your interest even by sending across sms or a short message. If you don't like to continue with him, say a short goodbye and thank him for the nice date and leave it at that. Making promises to meet him again but not responding to his calls does not come under the dating etiquette.
6. You are late for date: Anything more than 15mins is rude. So, if you are getting late make sure you call and inform about your delay. Avoid texting.
 Certain Don'ts of Dating:-
1. Judging on the outset is wrong: Don't make the mistake of judging your date by his outward appearance. Don't show displeasure on your face and on body language. It could send out a wrong signal to him. With progress in time, you might find him to be far better attired in his heart; better attired with kindness, calm, caring and courtesy. Be pleasant to your date whatever
your first impression is.
2. Choose to response: No need to respond to ALL his queries. If you feel you don't want to respond to a couple of questions,  smile, change the topic, ask a question to divert his attention and move on. You are not bound to answer all his questions and dating is not being interrogated in the immigration office.
3. Don't probe: If he does not want to discuss about a subject don't probe further.Change the subject and give      him space to recover. He would appreciate your courtesy.
4. Answer truthfully: Do not answer to please him. Answer truthfully to his questions. It might not be a one time dating. It could develop into something meaningful and at that point of time, the lies you said earlier on could come back to haunt you.
5. Craving for attention: Don't crave for your date's attention. Sit relaxed and look around occasionally. There is nothing wrong to hang on to his words and respond nicely. You don't need to hang on to him, as though he is the only solution to all your problems.
6. Regrets: Do not indulge overtly in drinking; do not do anything that you may regret later.
7. Talk natural: Do not ask prepared and rehearsed questions to keep your conversation going; your date will      eventually notice that.
8. Show interest: Let your conversation flows and not set strictly in a module. Show a lot of interest in the interests      of your date. Smile and laugh when he cracks jokes. Poor chap; he could also be nervous and could be trying hard to please you and trying to keep the conversation interesting. At least during the dating stage, "Men are not from Mars and women are not from Venus!"
9. Skip talking about other men: It would be better if you wouldn't talk about other men, famous or otherwise with your date. He has come to meet you and talk with you and not to listen to your talking about the other men!
10. Don't spill the food: Handle your glass carefully and avoid spilling drinks or food on his attire or on your dress.By any chance if you spill a drink or drop food on your date, apologise profusely, offer to pay for laundry and get some tissues.
11. Limited use of washroom: Do not nervously walk to and fro to the wash room; you won't be giving a good impression on your date.
12. Don't bad mouth your date: Even if you do not like to date your date further, do not ever talk derogatorily about him to your group of people. Words have a way of spreading across the air and reaching the wrong person at the wrong time.
13. Online dating/Blind dates: Don't share any personal information till you develop trust. Considering the fact that you have no knowledge of your date's personality, be careful when meeting for the first time. Decide to meet only at some public place. Try to find out as much about your date as you can via social networking sites, etc.
FAQS
Q. There is someone in my friend's group I had always wanted to date; however, when I see him in person, I am unable to muster the courage to talk to him. How to go about it?
A. He may be unaware of your interest in him or may be too shy to initiate the talks; there is no harm in asking him out for a cup of coffee. If you people are really serious, the rest shall take care of itself!
Q. What if I run into my ex while I am with my current date?
A. If you have just had a break-up or things didn't ended on cordial note, running into your ex could be awkward for both you. Always keep a back-up venue in mind, so that you can leave unnoticed. If your ex has already spotted you then politely make a few second conversation.
 Smita's Advice
The most important aspect of dating is to feel relaxed despite being excited. Dating is not a job interview; it is much more than that. It's a life interview. You may pass and get on to the next stage; fail and get out of his sights.
Even if your dating doesn't work as expected, just remember:
"…someday everything will all make perfect sense. So for now, laugh at the confusion, smile through the tears, and keep reminding yourself that everything happens for a reason"
- Anonymous.
Smita Recommends
Watching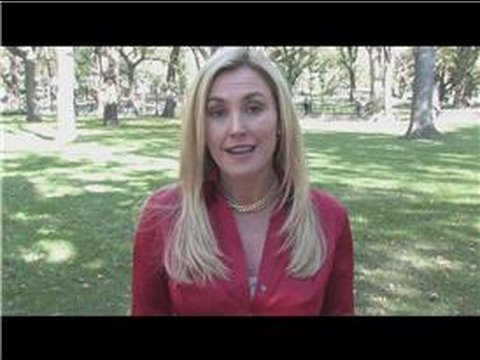 Reading
Like
Thanks!
You've already liked this