Scientifically, women love to shop because it is in their DNA. From the beginning of time, men are the hunters and
women are the gatherers and it is natural for women to gather things up and stake up for use for them, for their family and for their future needs!
Shopping gives a few hours of freedom to them from juggling their work at home, work at office, nurturing their family and maintaining the rapport with their world of friends and relatives. It helps them to take advantage of the sales and discounts at the stores and buy things with an eye on their family budget.
It elevates their mood from low swing to upswing; getting new clothes and accessories gives them more self confidence in dealing with the world.
Socially, the sales and discounts make them to group up with their friends and enjoy shopping. They love trying out new things in front of their family or friends. Someone in every family needs to buy things on festivals and other special occasions. As women are equipped well with handling shopping, it is natural for them to do so. It also helps them to gain exposure to the outside world and to gain social contacts.
Shopping can be done for various reasons in a variety of ways: holiday shopping, budget shopping, on-line shopping, shopping on travels and tours, grocery shopping and more.
Whatever the reason for which you are shopping, there are certain common tips that shall help you to enjoy shopping while saving your hard earned money:
TIPS
1. Go shopping with a list: Look into your refrigerator; consult your kitchen cup boards and pantry stocks. Look
into your recipe plan for the forthcoming week or two. Look at your other requirements and then go shopping.
Shopping with a pre-planned list helps you to regulate your requirements according to your budget. Shopping without a list may tempt you into doing unplanned purchases that many put a strain on your finances.
2. Buy in bulk logically: If there is a way of stacking up on non-perishable goods for a couple of months at discounted rates, you could do so. It would ease on your budget. However, take a decision on the perishables even at discounted rates as they are well, perishables!
3. Compare prices on the net: Before you actually do the shopping, compare the prices on the products on the net and choose the medium of shopping through which you may gain the most.
If personal shopping in person may give you advantages, do so. If virtual shopping may save you money as well as energy you should do so. Take an informed decision on your purchases and accordingly do your shopping.
4. Discount Coupons: Collect discount coupons in a shoe box or in an envelope and use according to your requirement. Do not allow the marketing tactics of the companies to trick you into buying an unwanted good or materials which may put a strain on your budget.
Use coupons to buy only things that you have planned to buy in anyway and is in your shopping list.
5. Discount Day or Fresh goods arrival time: If you are a visitor to a nearby departmental store or a chain shop,  make a note of the "the lowest price of the week day" and shop on that day to take advantage of the lowest prices on goods and materials.
Observe the time of the day the fruits and vegetables look fresh and try to buy your perishables at that point of time when possible.
6. Watch out for the date of expiry: Almost all the products have the date of manufacture and the date of expiry
printed on the label and look closely to verify whether the products you are buying are well within the expiry date.
7. On the Bill Counter: Verify your bill with the products you have purchased and make sure that the bill is correct before making your payment.
8. Avoid shopping in gas stations and air port shops: Except to while away your time waiting for your flight or to get your car filled in with gas, do not do serious shopping at the air ports or gas stations; they are costlier compared to your regular corner shops or departmental store.
9. While doing your on-line shopping: Always e-shop with a trustworthy e-shopping network as you needs to share your credit card details with them. Read carefully their terms and conditions, their return policy etc. so that in case you are not satisfied with their products you may be able to return them and take the refund of your money.
FAQS
Q. I am probably hard-wired into stress and I can never tune away from the stress factor. I carry with me all the problems and issues of work and home wherever I go. I just don't know how to relax. Can you help me on this!
 Do you have some money to spare? Go for shopping and splurge on yourself without pre-planning.
Do you shop on a budget? Well, still go for shopping with a list and do your shopping.
 Enjoy your shopping experience completely: listen to the music that is being played in the stores; sway imperceptibly to the rhythm of the song. Touch and feel the fabrics, try on the new clothes just for fun, have an ice cream, chat with your friends while shopping, simply sit on a chair looking at the other shoppers, feel their enthusiasm in your heart, forget about your pains and worries; browse through books, if any; let the aroma of coffee pulls you inside the café in the stores. Eat something with coffee. Feel refreshed.
 Finally, allocate a "worry time" with yourself; for ex: between 5 and 6 PM, you will do nothing, but worry about all your problems! This way all your worries will have your undivided attention and you don't need to mix your worry time with any other time, including that of shopping!
&
Smita's Advice
Practically, shopping is a great stress buster for women. Emotionally, it gives them lot of happiness, joy and a feeling of fulfilment.
"I always say shopping is cheaper than a psychiatrist".
- Tammy Faye Bakker
Well, me too!
Smita Recommend
Watching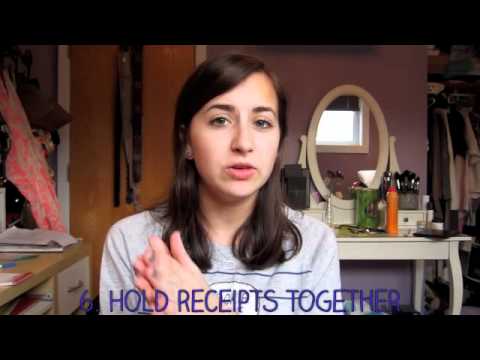 Reading
10 Reasons Why Women Love Shopping
Like
Thanks!
You've already liked this